The New Rules of Real Estate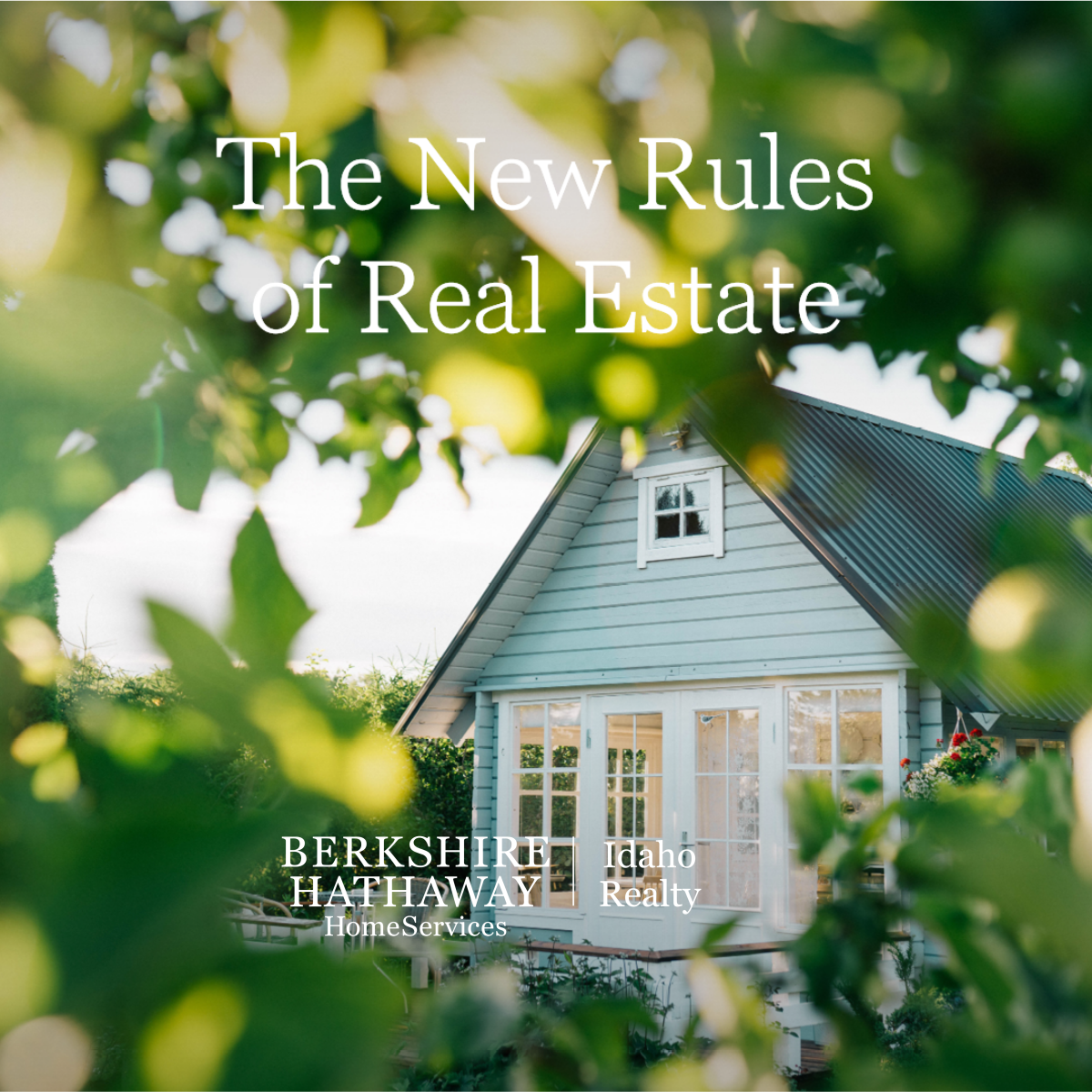 With a competitive, fast-paced climate, inventory shortages and rising interest rates, real estate has a new playbook. In the latest "Responding to Today" series with the WSJ, Berkshire Hathaway HomeServices CEO Christy Budnick and agents from across the network share what you need to know before buying or selling a home right now. Read the report (below) and get in touch if you want to discuss further—we'd love to hear your thoughts!
IN A "UNICORN" MARKET, LESSONS LEARNED FROM PAST TRANSACTIONS OFTEN NO LONGER HOLD TRUE.
Even if you're already firmly planted on the property ladder, market shifts, rising interest rates and inventory shortages are reshaping the realities of real estate. Rules that may have been a given even five years ago may do little to help you secure your next home—or get top dollar for your current property.
So what should real estate novices and veterans keep in mind when navigating this market? We sat down with top network leaders from across Berkshire Hathaway HomeServices' global ecosystem to understand real estate's new normal and how informed strategies and tactics can help you achieve your housing goals.
Q: What are some of the most common practices that buyers are employing right now to win bidding wars?
Danny Joyner, CEO and President, Berkshire Hathaway HomeServices C. Dan Joyner REALTORS: Here in Greenville, South Carolina—and nationally—homes in desirable areas that are priced right won't last a day or two on the market without multiple offers. Sellers are very confident and a lot of them are pushing the envelope in terms of offer expectations. Buyers have had to shift their strategies and become more creative in order to win a house. A lot of them are paying all cash, with either their savings or by leveraging their 401(k)s or other investments. Some of the buyers have gone as far as paying buyer and seller agent commissions, or even some of the seller's closing costs. When lending's involved, buyers have often removed the appraisal contingencies or offered some sort of gap coverage. That means if the home doesn't appraise, they'll bring the extra money to closing to cover the gap.
Q: With such low inventory, many sellers worry they won't find a new home once theirs is sold. How can buyers use this knowledge to their advantage when writing an offer?
Rod Messick, CEO, Berkshire Hathaway HomeServices Homesale Realty: One of the things we used to tell people never to do was post-settlement occupancy. As in, you take possession the day you close—don't become a landlord. And now, to get your offer accepted and bridge the gap for sellers who might not have their next property lined up, you might suggest something that removes some of the friction the seller has to go through to get out of the property. A post-occupancy arrangement, which allows the previous owner to stay in a home after closing for a predetermined amount of time, can give them the peace of mind they'll have more of a cushion to find their next place. So it is a win-win—the seller feels more comfortable and the new buyer gets the home they desire.
Q: In this market, there's been quite a bit of talk about "off-market" deals. Do you think this is a smart move for sellers?
Brenda Wild, Owner, Broker, Berkshire Hathaway HomeServices Signature Properties:
Off-market deals have definitely been a trend, and I find it interesting that sellers are willing to take the chance on off-market offerings. If you think about it, when a seller—particularly a luxury seller—does not have the chance to market their property to as many qualified buyers as possible, they could be leaving thousands or even millions of dollars on the table. That dynamic in the market has been hard to comprehend, more so since the pandemic. I dissuade my clients from taking this approach, particularly because the Berkshire Hathaway HomeServices network has such a global reach. We believe in getting the best and highest for our clients and listing enables them to have that—especially those considering Aspen for a second-home destination.
Q: Speaking of global opportunities, many Americans are interested in buying outside of the country. Is the process as complicated as it once was in places like Europe?
Bruno Rabassa, CEO, Berkshire Hathaway HomeServices Spain: We've seen an uptick in foreign buyers in places like Marbella and Mallorca. It can be a very simple process if the buyer is properly advised—or it can be a complete nightmare of paperwork if they prefer to do it another way. The two biggest concerns are, of course, the linguistic barriers and then making sure your funding for the property has been accredited. But if you have a trusted real estate professional who can walk you through each step of the process, acquiring property in Spain can be safe and seamless.
Q: With interest rates rising, some buyers are hoping for a shift to a more balanced market. Do you think that will be the case in the coming year?
Martha Mosier, President, Berkshire Hathaway HomeServices California Properties: Yes, in our average price range transactions ($1.7 million to $2 million), we are starting to see a very slight shift. However, inventory remains very tight and demand creates a very competitive market for buyers. In Southern California's luxury market, we are still experiencing transactions garnering offers often up to six figures over the listing price and multiple-offer situations. I believe buyers who are waiting for a shift in the market are going to be disappointed—at least in the near future. I've seen situations where a buyer vacillates and doesn't pull the trigger and waits two months, and that $15 million property goes up to $16.5 million. What is unique about this current luxury market is if you're a recent buyer and you have a change of heart or mind, at least in certain regions of Southern California, you can flip a property swiftly and often for a profit. Luxury buyers who own a property for two or three months have made $2 million to $4 million on the flip. Now more than ever, real estate is a great investment opportunity, hedging against inflation. This market is more competitive than ever. It is important to have a good agent to win deals, navigate the process and lower the buyer's and seller's stress while managing their expectations.